How Much is a Camaro Monthly Payment?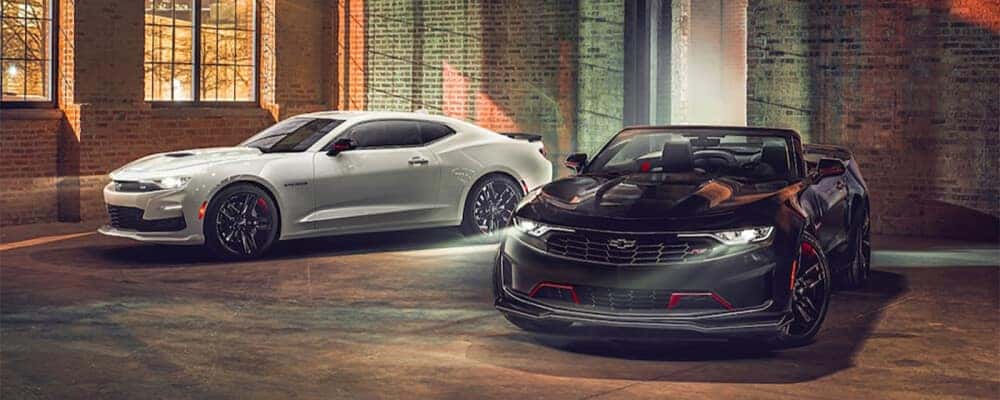 If the Chevy Camaro is your dream car but you've always considered it out of reach, the Camaro cost per month to lease should make you think twice! So, how much is a Camaro lease payment? Compared to buying, leasing will always offer a lower monthly payment and a smaller down payment.
Our monthly payment calculator can provide a quick estimate so that you can compare the Camaro cost per month for lease deals and finance deals in minutes! Explore the new Camaros in stock at Bowman Chevrolet, and then contact us to learn more about our Camaro lease deals for Clarkston-area drivers.
Calculating Your Camaro Cost Per Month
When it comes to calculating your budget and Camaro finance options, several factors come into play. Let's say that your new Camaro costs $25,000 MSRP. How much would a monthly payment in Waterford area be? Here's how to go about calculating your monthly payment:
Subtract the down payment from the new Camaro price. For this example, let's say you make a $5,000 down payment.
Find the trade-in value for your old car. For this example, we'll say that your trade-in value is $3,000 and that the full amount will go toward the cost of a new car.
Michigan car sales tax is six percent, so tack that amount onto your total.
Drivers with average credit typically have an auto loan interest rate of around five percent. Add that to the total loan amount.
Here's how much your Camaro monthly payment would be for three different loan terms:
48-month loan — $391/month
60-month loan — $321/month
72-month loan — $274/month
Everyone's budget is different — and that's why our team will work with you on a customized payment for your Chevy Camaro lease or finance option. Be mindful of the additional registration fees and the cost of monthly insurance. Explore the Camaro lease deals at Bowman Chevrolet to find the car of your dreams at a price that fits your budget!
Highlighted Chevy Camaro Features
What can you expect with the new Chevy Camaro on the streets of Grand Blanc? On top of the thrill of driving your dream Camaro, you can look forward to these amazing features:
Expect to reach zero to 60 in 3.5 seconds with an engine that provides 650 hp and generates 650 lb-ft of torque.
Eight Camaro trim levels to choose from. Whether you're looking for an entry-level model or a pre-owned Chevrolet SS lease, we're here to make it happen!
2-door coupe and 2-door convertible body styles.
Stylish touches like heated and ventilated front seats, heated steering wheel, power seats, aluminum driving pedals, a large, low grille to cool and reduce drag, and more!
Explore Your Camaro Finance Options at Bowman Chevrolet
Get the chance to take your dream car around Clarkston through the freedom of Camaro lease deals or ownership through the other Camaro financing options. Contact the experts in our finance center where our auto finance experts can help you to apply for financing, and be sure to check out our other car-buying guides. At Bowman Chevrolet, we'll do everything we can to help you secure an affordable Chevrolet S lease or new Camaro financing deal!