THE LATEST CHEVY CRUZE SPECS REVEAL A VERSATILE, POWERFUL MODEL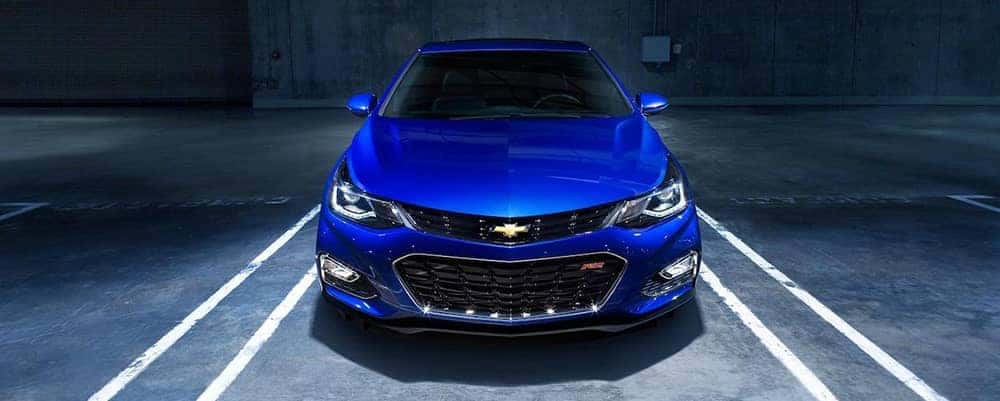 The Chevy Cruze is celebrated by customers and critics alike for its terrific safety features, stylish good looks, and high-tech amenities – not to mention its affordable price! But the latest Chevy Cruze specs prove that Chevy isn't afraid to shake things up. Between the 52 highway mpg diesel engine and the standard turbocharged Ecotec powertrain, you'll be blown away by the incredible options for the latest Chevy Cruze lineup. Get a peek under the hood with Bowman Chevy, and then visit our dealership to experience the Chevy Cruze specs in person!

Under the Hood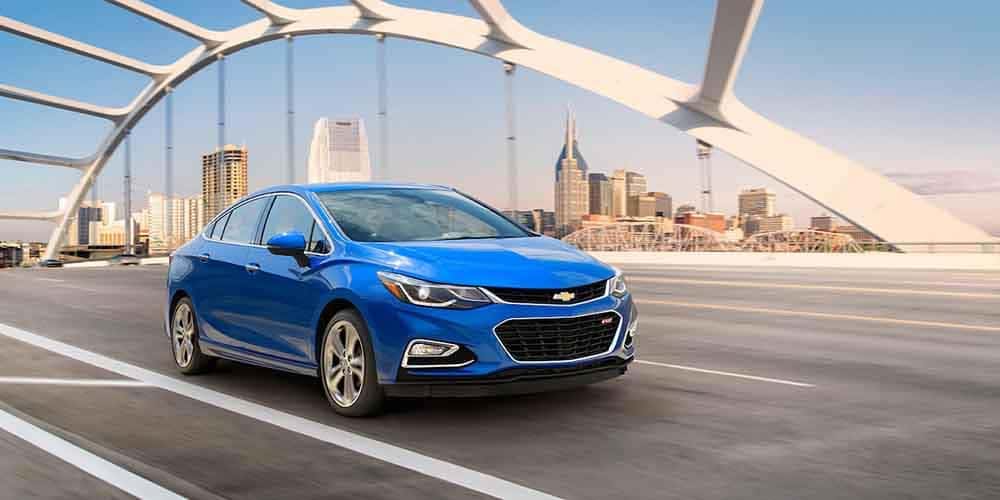 Turbocharged 4-Cylinder
The standard engine option is a 1.4L Ecotec 4-cylinder, turbocharged to produce 153 hp and 177 lb-ft of torque.
Diesel 4-Cylinder
The optional 1.6L turbo diesel engine will blow you away with 137 hp and a whopping 240 lb-ft of torque!
6-Speed Transmission
Experience smooth and seamless shifting when you utilize the standard 6-speed manual transmission on your journey.
Front-Wheel Drive
Not only are front-wheel drive models easy to maneuver, but they are also the most fuel-efficient option on the road today.
Different Options For Different Drivers
The Chevy Cruze offers versatility to the modern driver. Whether you want the standard turbocharged engine or the cutting-edge diesel option, you'll love getting behind the wheel of your new Cruze. The standard turbocharged 4-cylinder is a well-rounded choice for your everyday commute. This 1.4L engine utilizes Chevy's Ecotec technology to make the most out of every drop of gas in the tank, so you get a powerful and efficient driving experience. In fact, you can expect up to 38 mpg on the highway in your Cruze!
What if you'd prefer a diesel option? The 1.6L turbo diesel is a fantastic choice. While you'll get a lively 137 hp, the torque reaches up to 240 lb-ft for serious strength. Of course, diesel technology is also known for its incredible fuel economy – and the Chevy Cruze specs are a prime example! The turbo diesel engine can achieve up to 52 mpg on the highway, so you can just sit back and enjoy the ride. Are you ready to experience this small and mighty car in person? Stop by John Bowman Chevrolet, Inc. today to take a test drive with our experts!