Best Brunch in Metro Detroit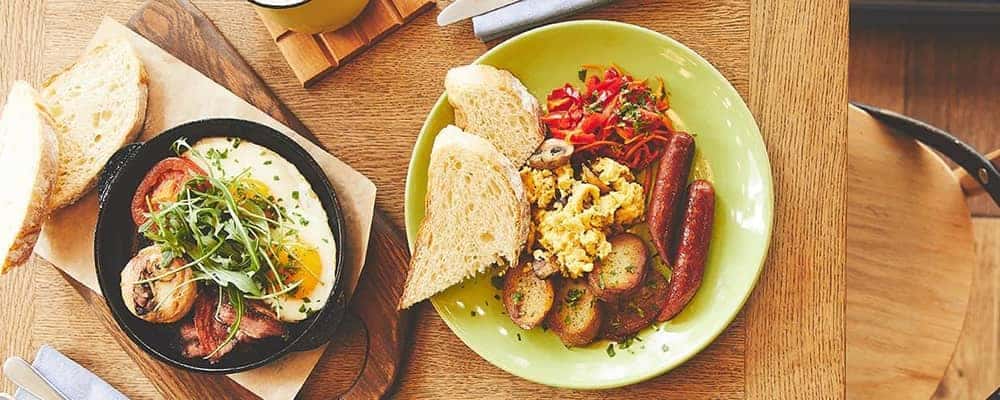 Searching for the best brunch in Metro Detroit? With so many incredible options available, the only downside is the trouble you might have picking just one spot. To help narrow down your choices, allow John Bowman Chevrolet, Inc. to guide you through some of our personal favorites!
Lady of the House
Located in the historic Corktown neighborhood of Detroit, Lady of the House is a self-proclaimed "Modern American restaurant and bar" offering family-style hospitality you'll be hard-pressed to find elsewhere. Stop by to try out their unforgettable brunch menu consisting of bruléed grapefruit, prime rib hash, salmon toast, and much more. In need of a late morning jolt? The Irish coffee at Lady offers the perfect pick me up.
Mabel Gray
Careful thought goes into every dish that leaves the kitchen at Mabel Gray, a modern restaurant enveloped by decades of Detroit's industrial history. If you're looking for a truly unique dining experience, you'll find it here. There's no set menu for you to peruse and Chef Rigato's creations – based on the current season and availability of locally sourced ingredients – change on the daily, so it's best to save this spot for your more adventurous friends.
Detroit Vegan Soul
Created with the desire to make delicious and nutritious meals accessible to everyone, Detroit Vegan Soul offers wholly vegan takes on classic comforts like a homestyle breakfast, "catfish" and grits, biscuits and gravy, and more. Brunch is served at Detroit Vegan Soul all day on Sundays only, making it the ideal spot to catch up with family and friends over the weekend.
Rose's Fine Food
We think Rose's food is far more than fine, but we appreciate their modesty. This excitingly new take on the classic American diner is the place to go for breakfast all day. Whether it's morning or afternoon, you can curb your craving for a heavenly stack of pancakes, a hearty egg sandwich, or something a little different like "breakfast noodles" – featuring homemade egg noodles, fresh pesto, roasted seasonal vegetables, fried eggs, and ricotta cheese.
Honest John's
We cannot tell a lie. Honest John's brunch is some of the best around! Whether you're in the mood for a fully-loaded omelet, a perfectly encrusted Belgian waffle, an indulgent Monte Cristo, or a breakfast burrito that's bursting at the seams, you'd better head to Honest John's on an empty stomach!
Learn More About Metro Detroit and Beyond with John Bowman Chevrolet, Inc.
Whether you need advice on the best hair salons in Clarkston or where to go for live music, you can count on John Bowman Chevrolet, Inc. as your trusted local source. Contact us today to learn more or let us know if we missed one of your personal favorite brunch spots!