2019 Chevy Malibu Gas Mileage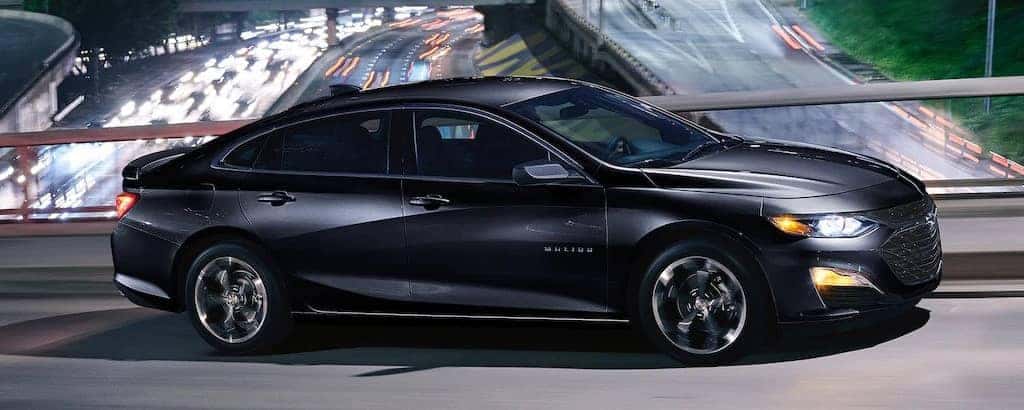 The 2019 Chevy Malibu provides drivers a sedan with proficient performance and notable gas mileage for fun day trips around Clarkston. The inclusion of the of a hybrid version only boosts the appeal of the Chevy Malibu fuel economy. Get ready to elevate your %DEALER_GEO_ONE% trips with the Chevy Malibu gas mileage and performance today at Bowman Chevrolet!
Chevy Malibu Fuel Economy
Even before you get to the hybrid edition, you will find impressive fuel mpg ratings within the 2019 Chevy Malibu lineup. Lessen your time spent topping off and keep a little more spending money in your pocket with great gas mileage on the Malibu, notably:
An EPA estimated 29 mpg city and 36 mpg highway from the 1.5L Turbo 4-cylinder engine.
An EPA estimated 22 mpg city and 32 mpg highway from the 2.0L Turbo 4-cylinder engine.
An EPA estimated 49 mpg city and 43 mpg highway from the 1.8L Hybrid 4-cylinder engine.
While the hybrid option obviously delivers the best mpg ratings, there are other performance factors you may want to consider before making your purchase.
Chevy Malibu Engine Specs
The 2019 Malibu offers a selection of capable and reliable engines to pick from within the model lineup. Consider the performance specs and fuel economy together to make sure you select a model that will meet your needs for %DEALER_GEO_TWO%% commutes.
1.5L Turbo 4-cylinder engine: Provides drivers with up to 160 hp and 184 lb-ft of torque to handle the Detroit roadways.
2.0L Turbo 4-cylinder engine: Beef up the performance of your Malibu with the250 hp and 260 lb-ft of torque delivered by this engine. This engine is also complemented by a 9-speed automatic transmission
1.8L Hybrid 4-cylinder engine: The hybrid model comes with hybrid-exclusive features like the Driver Efficiency Gauge let you monitor your fuel usage and regeneration to optimize the performance of your vehicle.
Find a Fuel Efficient Vehicle at Bowman Chevrolet
Whether you want to go green with the hybrid model, or are looking at one of the efficient gas engines, the 2019 Chevrolet Malibu offers performance specs sure to please car buyers in Waterford. Browse our inventory, check out our new Malibu special offers, and contact us to schedule a test drive when you find a model that catches your eye. You can even save time by taking advantage of the Shop-Click-Drive option available at Bowman Chevrolet.