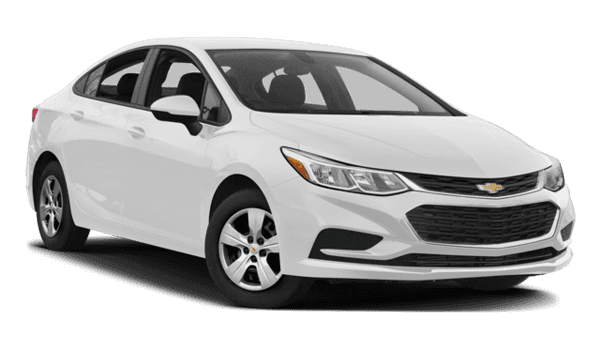 Cruze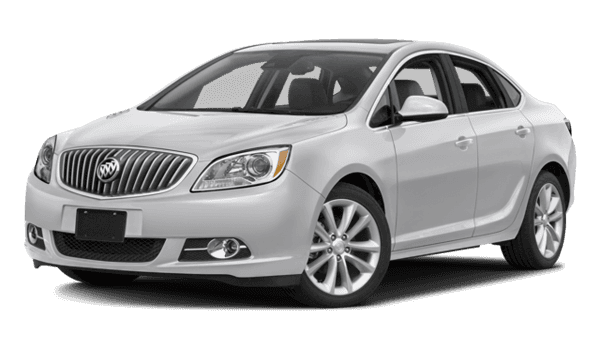 Verano
Chevy Cruze vs. Buick Verano
Performance
Between the Chevy Cruze vs. Buick Verano, the Cruze definitely offers the more robust performance. The Buick Verano comes equipped with a mild-mannered 2.4L 4-cylinder engine that produces 171 lb-ft of torque. The Chevy Cruze's standard 1.4L 4-cylinder edges out the Verano with 6 additional lb-ft, but the difference is even greater when you upgrade to the 1.6L diesel – which offers 240 lb-ft of torque! Plus, the Cruze's standard engine bested the Verano in Car and Driver testing. The Cruze reached a top speed of 132 mph, while the Verano topped out at 118 mph.
Efficiency
No matter which trim level you choose, the Chevy Cruze also dominated the competition in terms of fuel economy. The Cruze Sedan automatic gets up to 40 mpg on the highway, while the Verano falls short with 31 mpg. The difference in efficiency is even more dramatic when you choose the Premier automatic (39 highway mpg) or the Cruze Diesel automatic (47 highway mpg). The Cruze's stunning efficiency is the result of top-notch engineering, including the automatic engine start/stop system that cuts down on fuel and emissions. You won't find that system on the Verano.
Handling
Yet again, the Chevy Cruze has the edge when it comes to handling. In testing by Car and Driver, the Cruze came to a dead stop from 70 mph in just 168 feet. The Verano took 10 extra feet to do the same task, stopping at 178 feet. If you want to upgrade your tires, you'll prefer the optional 40 series tires on the Cruze. These tires have a stiffer sidewall, which allows for more agile handling than the Verano's 45 series options.
Test Drive Your New Sedan Today!
In a test of the Chevy Cruze vs. Buick Verano, the Cruze is the clear winner. Not only does it handle like a dream, but it's also an efficient vehicle that will save you tons of money on annual fuel costs. If you're impressed by how the Cruze looks on paper, you'll be blown away by its performance in real life! Bowman Chevy has the new Chevy Cruze in stock, and our experts can help you pick out just the right match for your needs. Contact us about the Cruze, or apply for financing from the comfort of your own home!