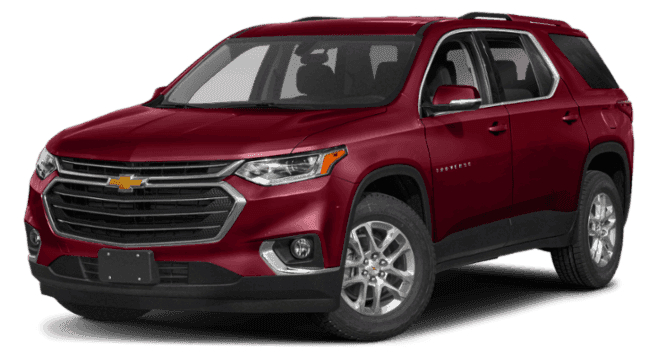 Traverse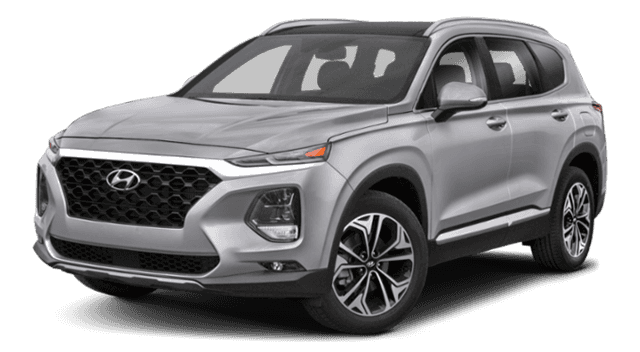 Santa Fe
2019 Chevy Traverse vs. 2019 Hyundai Santa Fe
Between the Chevy Traverse vs. Hyundai Santa Fe, which SUV has everything you need to travel the roads of Clarkston and Waterford? While the Santa Fe has its pros and cons, it's the Chevy Traverse specs that really stand out among the competition in this crowded field. Between its roaring horsepower and spacious design, this powerhouse is the clear winner of any SUV comparison.
Horsepower
If you want a powerful ride, then the Chevy Traverse specs will blow you away. But first, let's start with the Hyundai Santa Fe. The 2019 model includes a standard 2.4L inline 4-cylinder engine with 185 hp and 178 lb-ft of torque. The Traverse lineup, on the other hand, includes a standard 3.6L V6 engine. This powerhouse engine produces 310 hp and 266 lb-ft of torque. That's a difference of over 100 hp and nearly 90 lb-ft of torque! Just think of how that muscle translates into performance and towing capabilities.
Space
If you want a vehicle with plenty of room for road trips to Detroit, then the Chevy Traverse is the better buy. The Traverse has seating for seven to eight passengers, depending on configuration. The Santa Fe tops out at just five, so you might need to schedule a few drivers for your next excursion. Plus, the Traverse offers up to 98.2 cubic feet of cargo volume, while the Santa Fe only has 71.3 cubic feet to fill. That's a difference of over 25 cubic feet of cargo space!
Warranty
Finally, Chevy has a big advantage when it comes to the warranty package. Chevy offers two years and 24,000 miles of scheduled maintenance. Whether you need new motor oil or lubrication, Chevy is happy to take care of those required maintenance services. Hyundai doesn't offer the same courtesy, so you'll have to pay out of pocket for every expense!
Take Your Test Drive Today!
Are you ready to experience the Chevy Traverse specs in person? Visit Bowman Chevy to get behind the wheel of the Traverse trim level of your choice. Our staff is ready to introduce you to the Chevy Traverse lineup up close, so contact us to get started!