How Long Does it Take to Charge a Chevy Volt?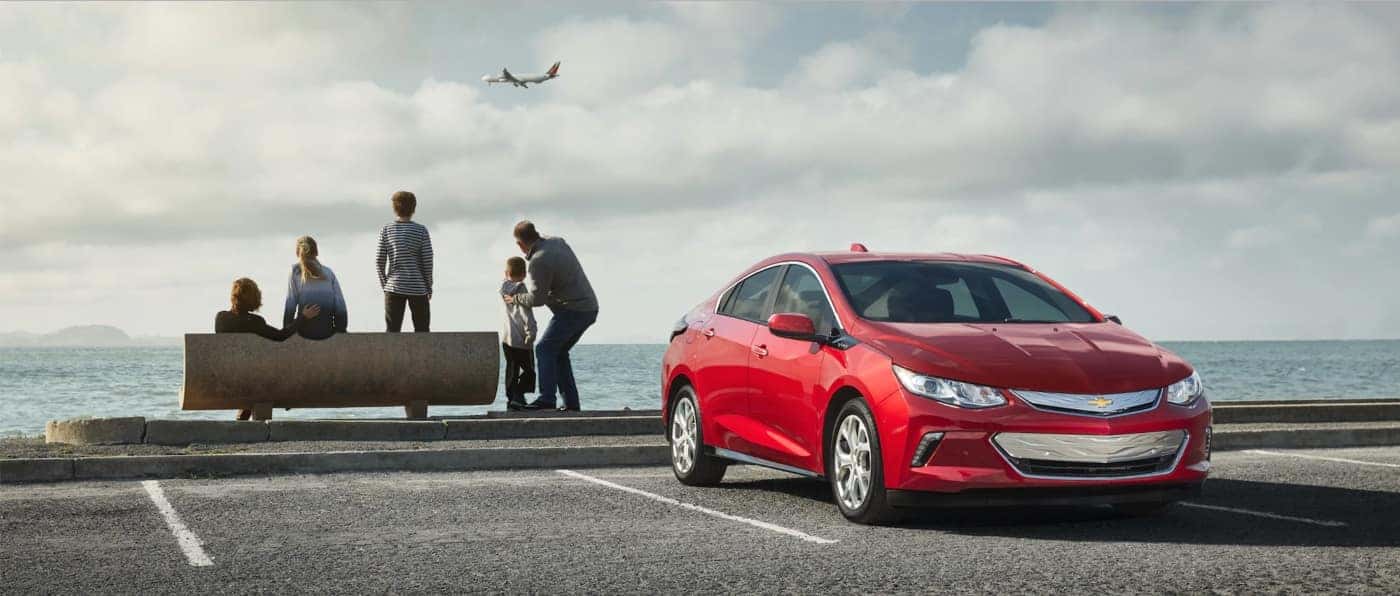 Chevrolet has a long history of innovation rooted right here in Michigan. You can be a part of Chevy's latest plug-in hybrid technological breakthrough by driving the 2020 Chevy Volt. We get a lot of interested Waterford-area drivers asking, "How long does it take to charge a Chevy Volt?" That all depends on what kind of electric car charger you're using. Let John Bowman Chevrolet, Inc. help you understand the different charging options available, and for how much time you can expect your Volt to be on the charger.
Electric Car Chargers for the Chevy Volt
Drivers in Lake Orion have several options when it comes to charging a Chevy Volt. Here are the kinds of chargers and how long they take to charge so you can utilize the all-electric range and available 420-mile total range.
Charging with the 240-Volt Charging Unit: With the available professionally installed 240-volt charging unit, you can bring the battery from flat to full in just 4.5 hours.
Charging with the Standard Electric Car Charger: Use the 120-volt portable charge cord included with every new Chevy Bolt to charge the battery in approximately 13 hours. All you need to do is plug the cord into a regular wall outlet to add about 4 miles of Range Per Hour.
Charging with the AeroVironment Level 2, 32 amp EVSE-RS: Choose professional installation and use your 25-foot cord to reliably charge your Volt up to 2.5 times faster than with traditional cord sets.
How Far Can a Chevy Volt Go on One Charge?
1,100 miles between fill-ups when you charge it regularly.
Up to 53-mile battery range to more than cover the 40-mile round trip of an average daily commute starting in Grand Blanc.
Up to 420 miles of total range with a full charge.
When you go over the 53-mile battery-only range, your Volt will intuitively and seamlessly switch over to use gas.
Come to John Bowman Chevrolet, Inc. When You're Ready to Switch to Chevy Volt!
Getting great gas mileage that's better for the planet is easy when you drive a Chevy Volt! When you're ready to switch to Volt, value your trade-in and apply for financing with John Bowman Chevrolet, Inc..
More from John Bowman Chevrolet, Inc.
If you're shopping around the Waterford area for a spacious and feature-packed SUV for sale, consider the much-talked-about 2021 Chevrolet Tahoe at John Bowman Chevrolet, Inc.. You'll be surprised at what the Chevy Tahoe interior has to offer! Whether you're interested in a Tahoe leather interior or the entry-level configuration, this Chevy SUV has what it takes to…

Waterford drivers on the hunt for an affordable commuter sedan with an unusually lavish interior in greater Lake Orion should consider the Chevy Malibu. With cutting-edge technology features, a roomy cabin, and luxurious appointments, the Chevy Malibu interior is sure to make your commute from Clarkston something you actually look forward to. With a diverse inventory…

If you're a Clarkston family in the market for a new compact SUV, look no further than the 2020 Chevy Equinox. From fun-to-drive handling to a striking exterior and comfortable, convenient cabin features, there is so much to love about this vehicle. Read on below to discover more details about the impressive 2020 Chevy Equinox…